Have you ever asked yourself how you can find sponsors? SnapChat has quickly become one of the fastest growing social media services around. It allows you to offer quick pics or videos to followers, lasting a short amount of time before the content is deleted. As you start building up followers, wouldn't it be great if you could monetize your posts? After all, every pic or image you send out is now viewed by hundreds of thousands of people, so why not make a bit of money off of these? Thankfully, just like Facebook, Instagram, and Twitter, it is possible to find sponsors for SnapChat. While this is a newer avenue stream for marketing online, it doesn't hurt to jump on the bandwagon now. You just need to know how to hunt down sponsors.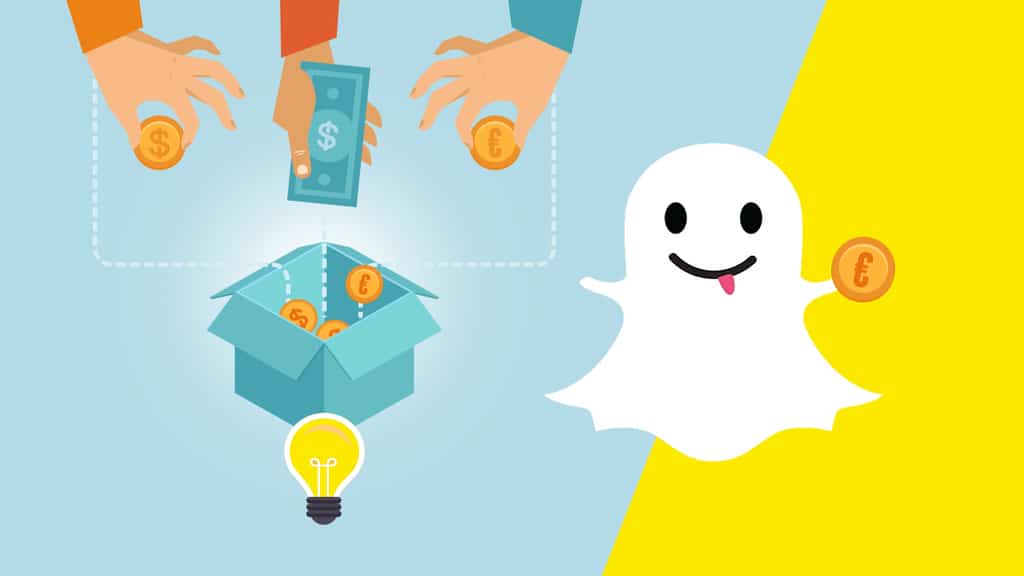 Creative Filters
SnapChat is known for the filters it provides. These filters have become rather impressive over the last several months. These filters are also the easiest way to market a product or service. There are a few different ways you can monetize SnapChat with filters. If you are a skilled designer, you can create your own filters and sell the designs to companies. Of course, this is more designing graphics for other companies instead of monetizing your own SnapChat account. Working in reverse, you can allow companies to create special filters for your account. When you post an image or video with the sponsor filter, you receive payment for either every post, or the number of views you receive. Sponsors will want to make it easy to identify their product, and on SnapChat there really is no better way to do this than through a filter.
Tracking Down Your Own Sponsors for Snapchat
With the newness of SnapChat marketing, tracking down potential sponsors for your account doest not have as many avenues as Instagram or Twitter, but that doesn't mean it needs to be difficult. First, you may want to try and track down sponsors on your own. It requires a bit of digital legwork, and you'll probably be turned down more times than you'd like, but eventually you can find excellent sponsors for your account.
Now, you don't want to just start shooting off emails to every company you can think of. That isn't going to work very well. Just because you have impressive follower numbers does not mean every company wants to work with you. Instead, you need to do a bit of research before reaching out.
First, look at your own followers. SnapChat doesn't have the powerful demographic tools as other social media services yet, so pointing to this information isn't easily done. However, according to Business Insider, 45 percent of SnapChat users are between the ages of 18 and 24 while 26 percent of users are 25 through 34. Due to this, the companies more likely to advertise on SnapChat will have a younger base demographic.
Next, you want to look at which posts receive the most interaction. This information can prove helpful when pitching your account to potential sponsors. Do you post mostly gym and workout videos? Maybe you like to review food or drinks. Whatever it is you specialize in, look towards the interaction on these posts.
With your information in hand, you can now look at potential companies who might want to market with you. Research the company's key demographics. Naturally, you're probably not going to go after life insurance providers when 70 percent of your users are 18-34. When you find companies with a younger demographic and sell products similar that fall in line with your own posts, you can make a case to market with them.
Platforms like Grin
Finding your own sponsors takes time and a considerable amount of effort. It may pay off in the end, but you may find you just don't have the time to search the Internet for potential marketing partners. Instead, you may find it is better to work with a company like Grin. Grin helps connect content creators with each other to establish collaborative efforts. Probably the best part of working with Grin is large creators are here specifically to showcase smaller creators in exchange for cash. It's like a sponsorship, but it's creator-to-creator and is available for all you Snappers.
Wrapping up
There may be companies out there that just haven't considered marketing on SnapChat. After all, as one of the newer social media accounts, it may just not be up their alley (yet). Reaching out on your own increases the chances of landing sponsorships. It can take time and patience, but with a strong account and followers who interact with you, you'll likely find quality SnapChat sponsors.