Alex Khan is an international entrepreneur, keynote speaker, social media and live video coach. He is also CEO of the social media agency Attractive Media.


Alex Khan ist ein Unternehmer, Keynote Speaker und Deutschlands meist gefolgter Social Media Coach. Er ist außerdem Geschäftsführer der Social Media Agentur Attractive Media.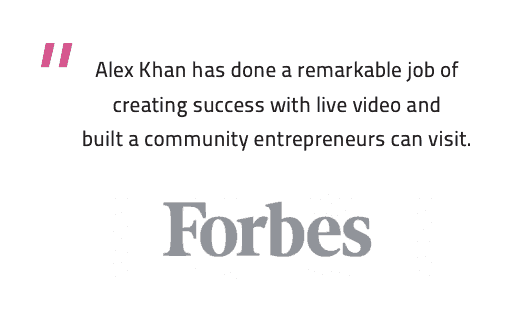 As early as 2005, he was running one of the first social networks in Germany. Since then he's founded Germany's largest professional modelling community and the first mobile marketplace for fashion.

Bereits 2005 leitete er eines der ersten sozialen Netzwerke Deutschlands. Seitdem gründete er Deutschlands größte professionelle Model Community und den ersten mobilen Marktplatz für Mode.
With the help of social media, his last company sold over 150,000 products in the first two years.
Sein letztes Unternehmen verkaufte über 150.000 Produkte mit Hilfe von Social Media in den ersten zwei Jahren.
Alex has worked with Red Bull, SKY, OPI, WELLA and SAP, among 50 other  companies.
Mit seiner Agentur arbeitete Alex u.a. mit Marken wie Red Bull, OPI, WELLA, SKY, NOERR und ghd hair.
His focus lies with the creation of a uniform social media strategy and in live video training.

Sein Fokus liegt auf der Erstellung einer einheitlichen, digitalen Strategie zur Steigerung des Umsatzes und deren Umsetzung.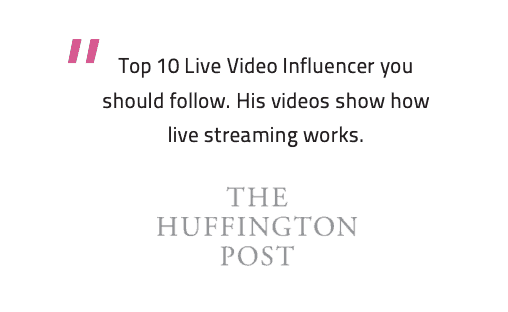 400,000 people follow Alex Khan on his social media channels and he gives lectures for online marketing and social media at Macromedia university in Munich.
400.000 Menschen folgen Alex Khan auf seinen sozialen Kanälen und er ist Dozent an der Macromedia Universität München für Onlinemarketing, Digital Branding & Social Media.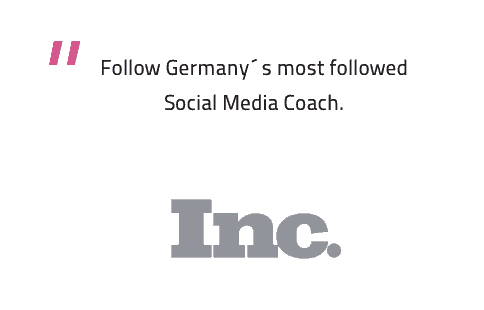 His hashtag #WeKhan reached 13 million people within 90 days and was seen 100 million times.
Sein eingeführtes Hashtag #WeKhan erreichte innerhalb 90 Tagen 13 Millionen Menschen und 100 Million Aufrufe.
If you have any questions, requests or inquiries, please send Tamara Eberle an email to [email protected].
Für Anfragen und weitere Informationen kontaktieren Sie bitte Tamara Eberle unter folgender E-Mail [email protected] oder rufen uns unter 089 – 90 15 16 34 an.
Events where Alex speaks (Jan-Nove 2019):
Events auf denen Alex spricht (Jan-Nov 2019):
Jan 24

WELLA CONFERENCE


Darmstadt, Germany

Darmstadt, Deutschland

Jan 29

SASSOON WORKSHOP


London, England

London, Griechenland

Feb 20

ALL THINGS FACEBOOK


Athens, Greece

Athen, Griechenland

Mar 20

SOCIAL MEDIA MARKETING WORLD


San Diego, USA

San Diego, USA

Mar 25

SYNERGY DIGITAL FORUM


Moscow, Russia

Moskau, Russland

Apr 13

MACROSPHERE INDUSTRY DAY


Munich, Germany

München, Deutschland

Apr 16

NEW FLAG DIGITAL DAY


Munich, Germany

München, Deutschland

Mai 18

BBW PLAY THE MARKET


Munich, Germany

München, Deutschland

Mai 19

INTERCOIFFURE DEUTSCHLAND


Francfort, Germany

Frankfurt, Deutschland

JUN 28

GHD HAIR COMPANY DAY


Stuttgart, Germany

Stuttgart, Deutschland

JUN 29

MACROMEDIA UNIVERSITY DAY


Munich, Germany

München, Deutschland

JUL 05

BILDUNGSWERK DER BAYERISCHEN WIRTSCHAFT


Munich, Germany

München, Deutschland

JUL 11

ALLTHINGS FACEBOOK & INSTAGRAM


Cyprus, Greece

Zypern, Griechenland

SEP 24

NEWFLAG DIGITAL DAY


Munich, Germany

München, Deutschland

OKT 11

DIGITAL MARKETING CONFERENCE


Limassol, Cyprus

Limassol, Zypern

OKT 16

WELLA DIGITAL DAY


Zurich, Switzerland

Zürich, Schweiz

NOV 12

AUTOHAUS-ZUKUNFT 2025


Munich, Germany

München, Deutschland