Inspiring keynotes with 15 years of experience
Alex is a true professional who we've had speak on our stages for the last three years. He's always rated very highly by our attendees. They find his content valuable and tell us that they walk away with relevant and actionable ideas they can apply to their businesses. If you are looking for a seasoned speaker, look no further than Alex Khan.

Mike Stelzner – Founder & CEO Social Media Examiner & Social Media Marketing World
Do you want to fascinate your clients, business partners or employees with an inspiring and exciting online marketing keynote? Alex Khan is your perfect choice.
In 2005 Alex Khan founded one of the first social networks and has helped for more than 15 years hundreds of businesses in how to increase your revenue with social media. He gives practical keynotes about online marketing at symposiums, client events, conferences and congresses.
With Alex Khan you will have Germanys most followed social media expert on your event.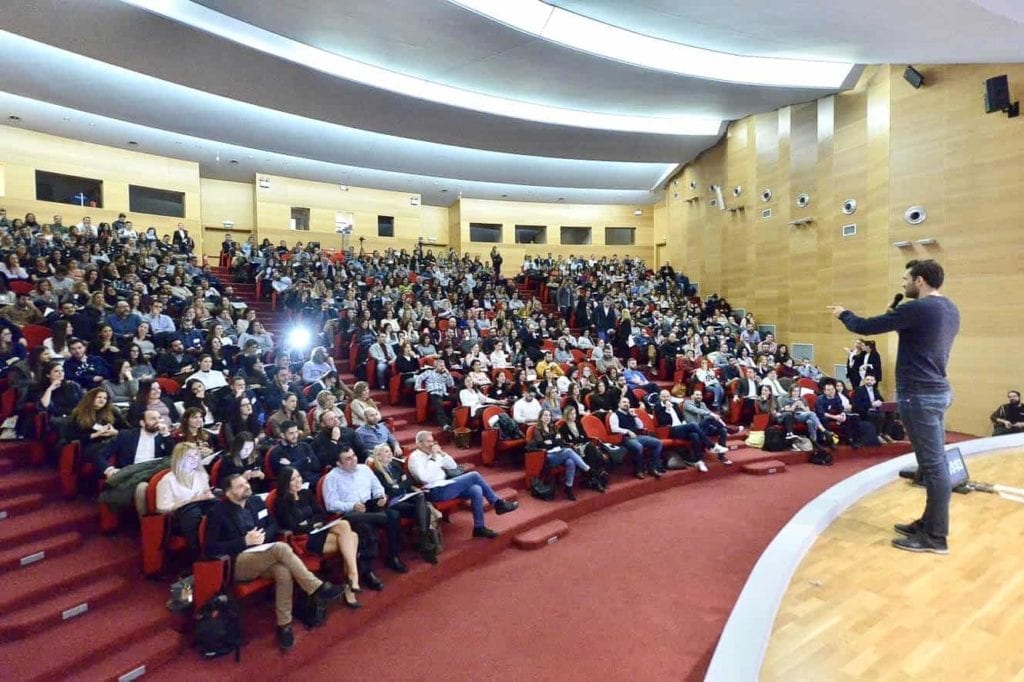 I've had the honor to welcome Alex Khan on stage 4 times, in 3 different countries, within the past couple of years. Why? Because he is a great professional, a very experienced public speaker and, most importantly, a nice guy who cares about his audience. He always lives up to the hype and ends up scoring top reviews, as he offers useful insights and actionable tips on all things Social Media Marketing. I'm really looking forward to our next collaboration.

Dannos Tsakolos – Head of Conferences & Awards Marketing Week